Project Gotham Racing 4 (RF)
Download:
https://linkprotect.org/download.php?=ee0f1e44155a498c3704f12b7a181418/Project.Gotham.Racing.4.(RF)-XBOX360ISO.net.rar.html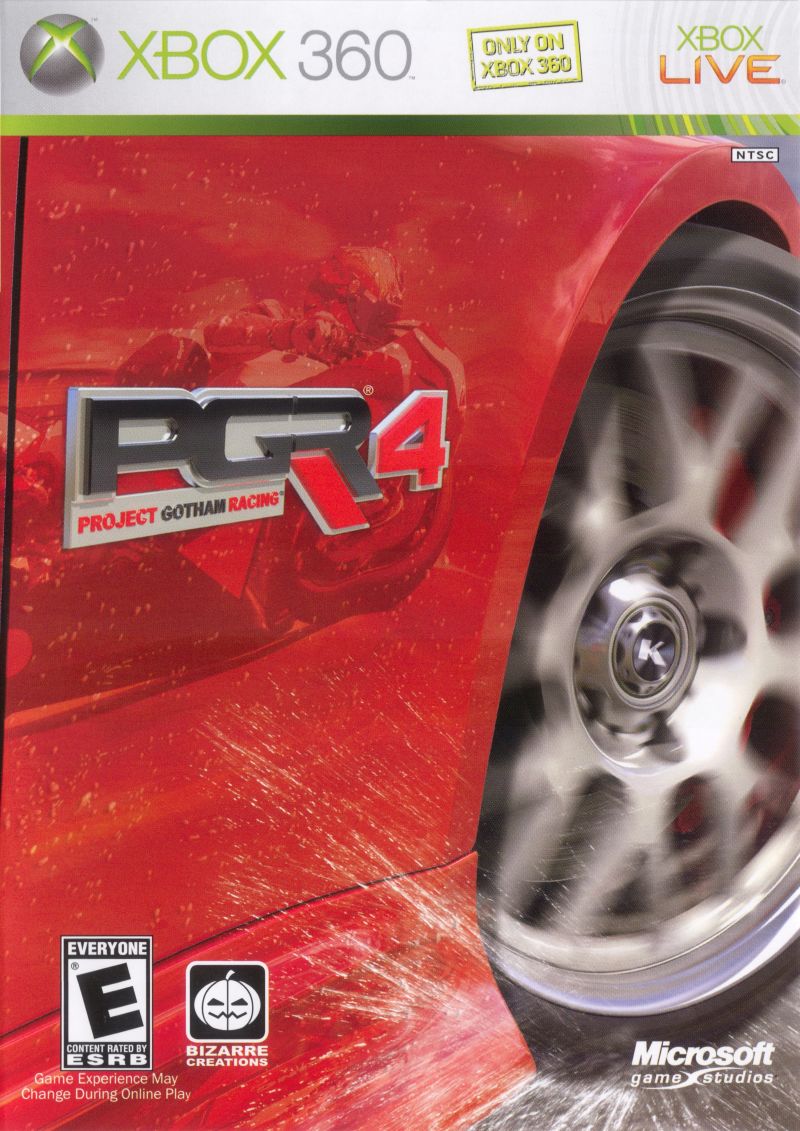 Published by
MicrosoftGameStudios
Developed by
BizarreCreations,Ltd.
Released
Oct 02, 2007
Platform
Xbox 360
ESRB Rating
Everyone
Genre
Racing/driving, Sports
Perspective
1st-person, Behindview
Vehicular
Automobile, Motorcycle, Streetracing
Misc
Licensed
Project Gotham Racing 4 is the second version of the racing game to appear on the Xbox 360, the fourth in the Project Gotham Racing and the sixth Bizarre Creations street racer overall. Major new enhancements include a changing weather system and the option to race motorcycles. The original 5 cities of London, Las Vegas, Tokyo, New York City and Nurburgring have been joined by Shanghai, St. Petersburg, Macau and Quebec.
There are now 120 licensed vehicles with classic newcomers such as the Corvette Sting Ray, Maserati 250F, Toyota Supra Turbo, and DeLorean DMC-12 and motorcycles added as a new type of vehicle. The new online mode Bulldog has the player tag other cars in the game. Once tagged, they join the hunt for the remaining racers. This mode is played in an open environment where different paths can be chosen. Bikes and cars are allowed to be played simultaneously in this mode.

Xbox 360
MediaType
DVD-ROM
VideoModes Supported
HDTV1080i, HDTV1080p, HDTV720p, PAL60Hz
SoundCapabilities
CustomSoundtracks, DolbyDigital
InputDevices Supported
Racing/SteeringWheel
InputDevice Features Supported
ForceFeedback
Racing/Steering Wheels Supported
Xbox360WirelessRacingWheel
Additional Hardware Supported
System/Multi-LinkCable
Multiplayer Game Modes
Free-for-all/One-on-one(VS)
Numberof Offline Players
1-2Players
Numberof Local Players via System Link / LAN Cable
2-8Players
Numberof Online Players
2-8Players
Xbox/Windows Live
Achievements, ContentDownload, OnlineMultiplayer, Scoreboard/Leaderboard, VoiceChat
Notes
400 KB to save game.