JASF Janes Advanced Strike Fighters (PAL)(NTSCU)
Download:
https://linkprotect.org/download.php?=26483a8338fe35bcad2c91ee941f23c6/JASF.Janes.Advanced.Strike.Fighters.(PAL)(NTSCU)-XBOX360ISO.net.rar.html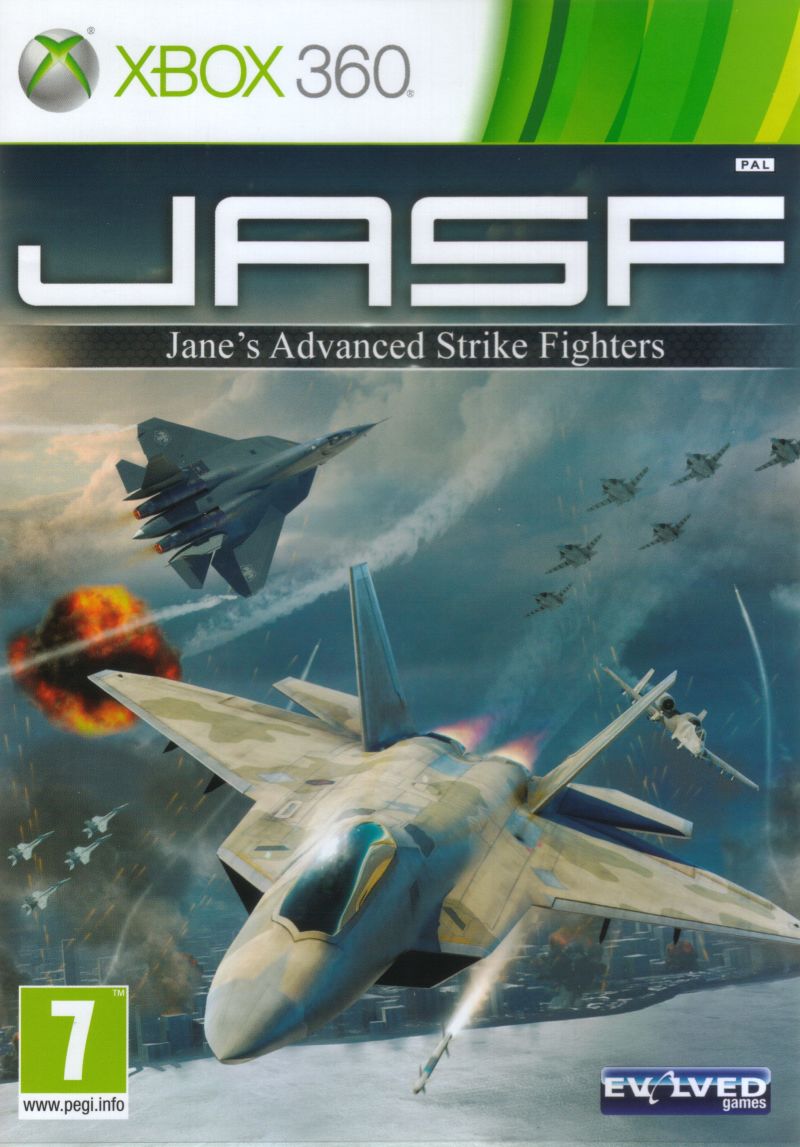 Published by
EvolvedGames
Developed by
TransmissionGames, TrickstarGamesPtyLtd
Released
Oct 21, 2011
Also For
PlayStation 3, Windows | CombinedView
Genre
Action, Simulation
Perspective
1st-person, Behindview
Interface
Directcontrol
Vehicular
Flight/aviation, Vehicularcombat
Narrative
War
Misc
Licensed
JASF is a flight game with story-based missions, accessible physics and flight controls, first or third person camera views, co-op play for 2-4 players and four online multiplayer modes for up to 16 players (Dogfight, Team Dogfight, Rabbit and Base Assault).
The game follows the story of the war to reunify the fictional country of Azbaristan. The game's sixteen missions follow the progression of the war as the player helps the people of Southern Azbaristan to free themselves from the oppression and tyranny of the North.
Each of the missions features combat over land, air and sea, with a large continuous terrain, including cities, industrial centers, mountainous regions and deserts.
JASF has over 30 licensed flyable jets from the US, Europe, Russia and China; including the the latest fighters such as the F-22A Raptor, F-35 Lightning II, Russia's Su-35 Super Flanker and their newest plane, the 5th Generation PAK-FA. The different planes have diverse weapon load-outs, including air-to-air missiles, rockets and bombs.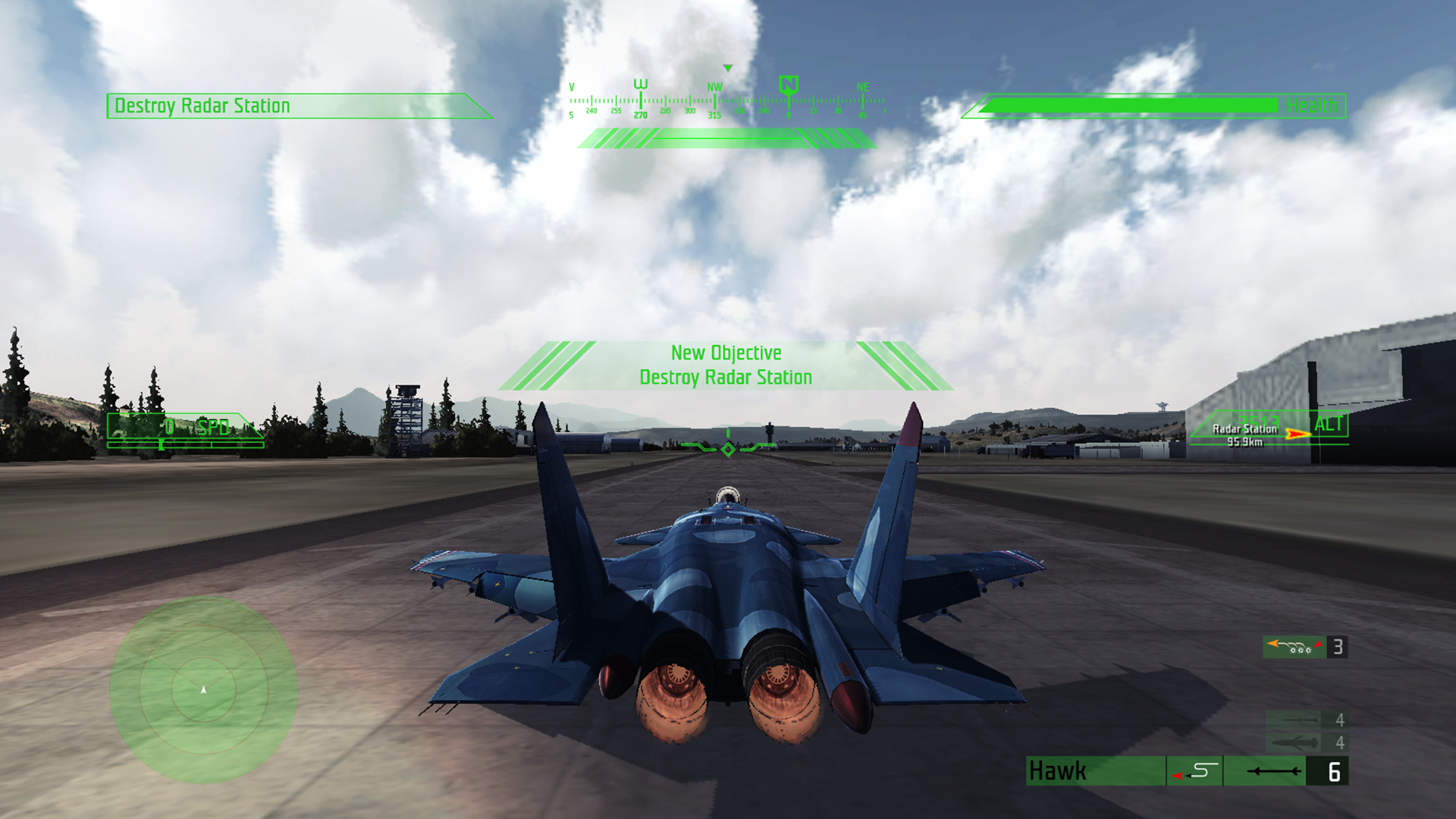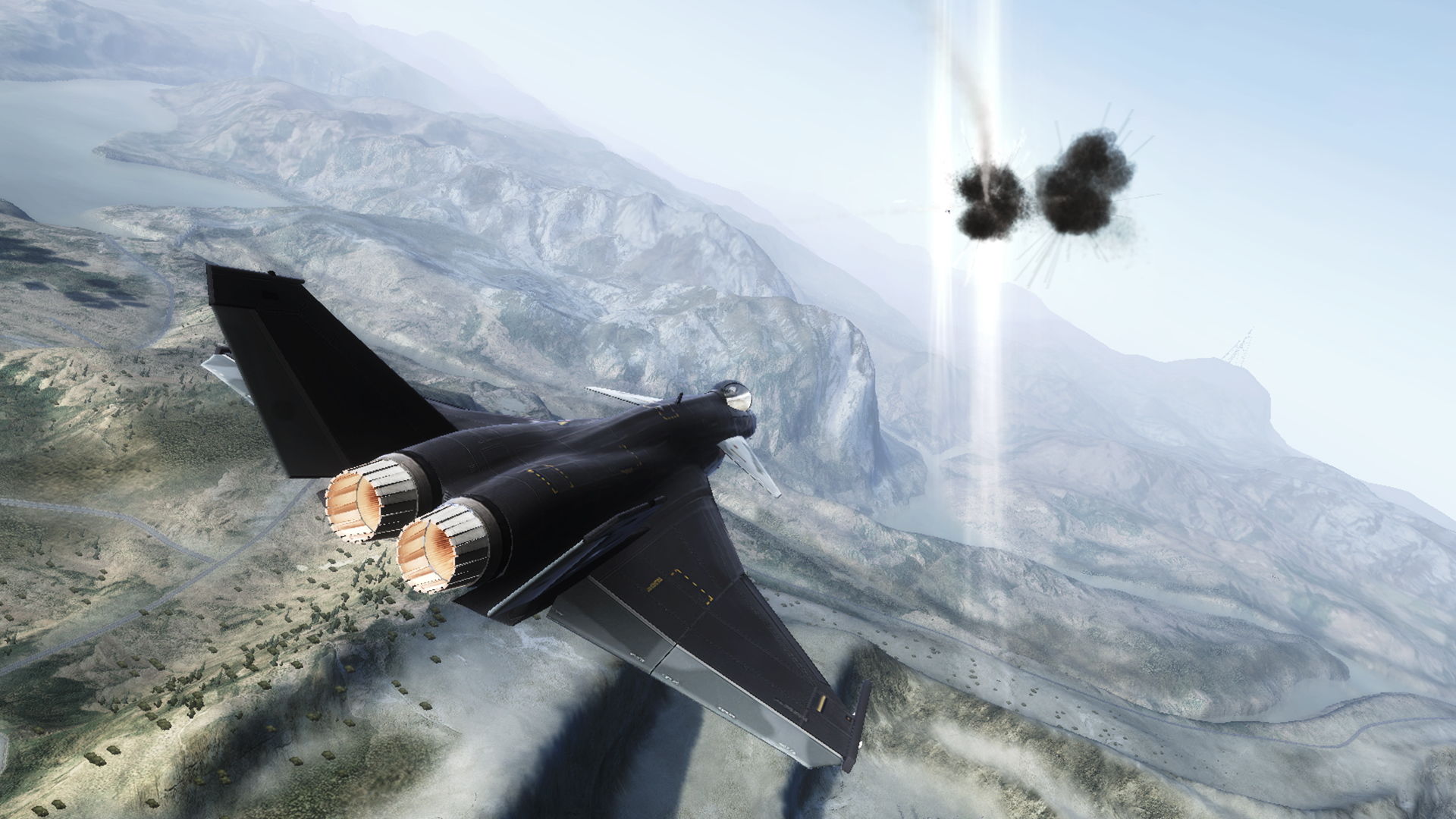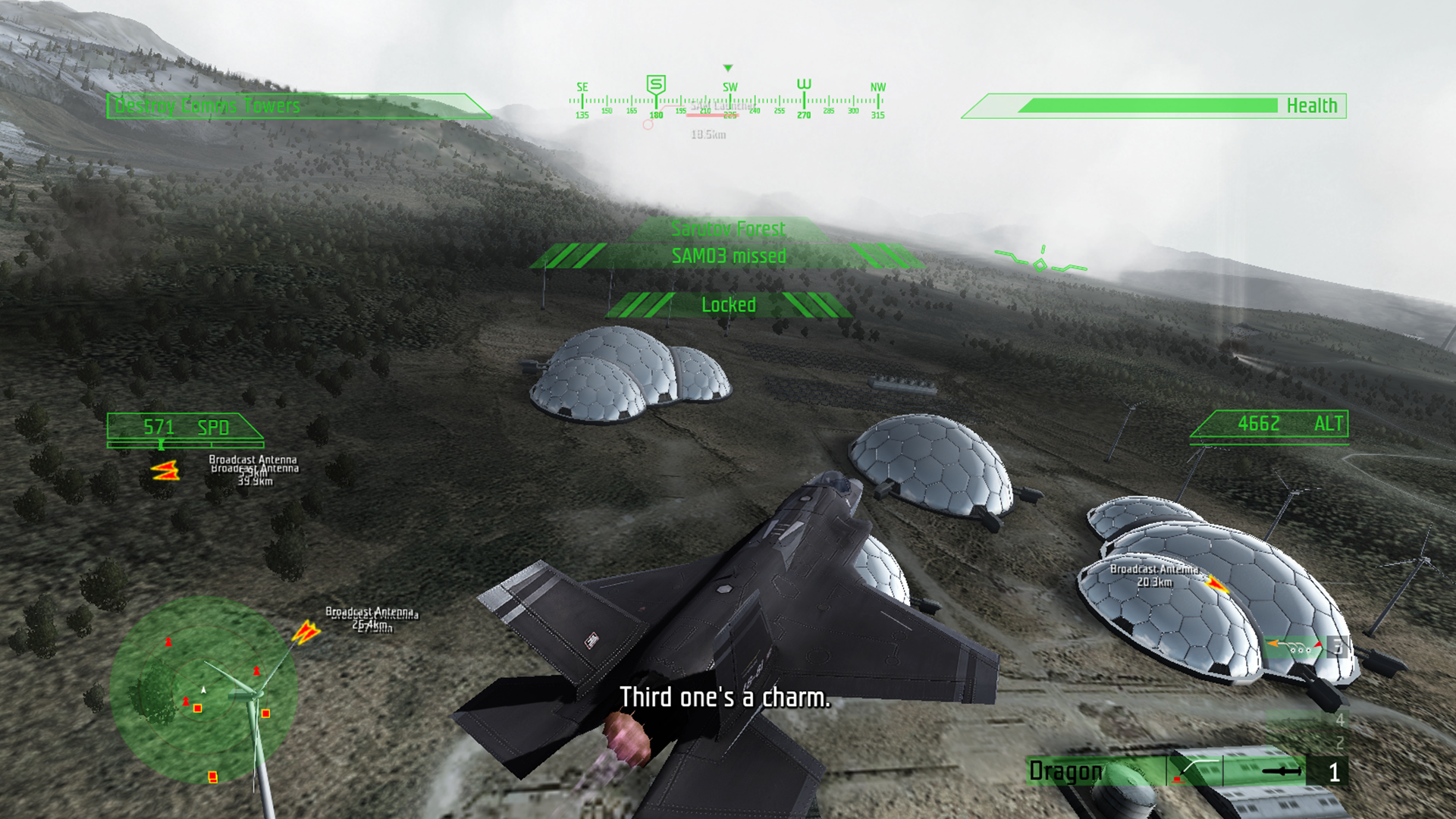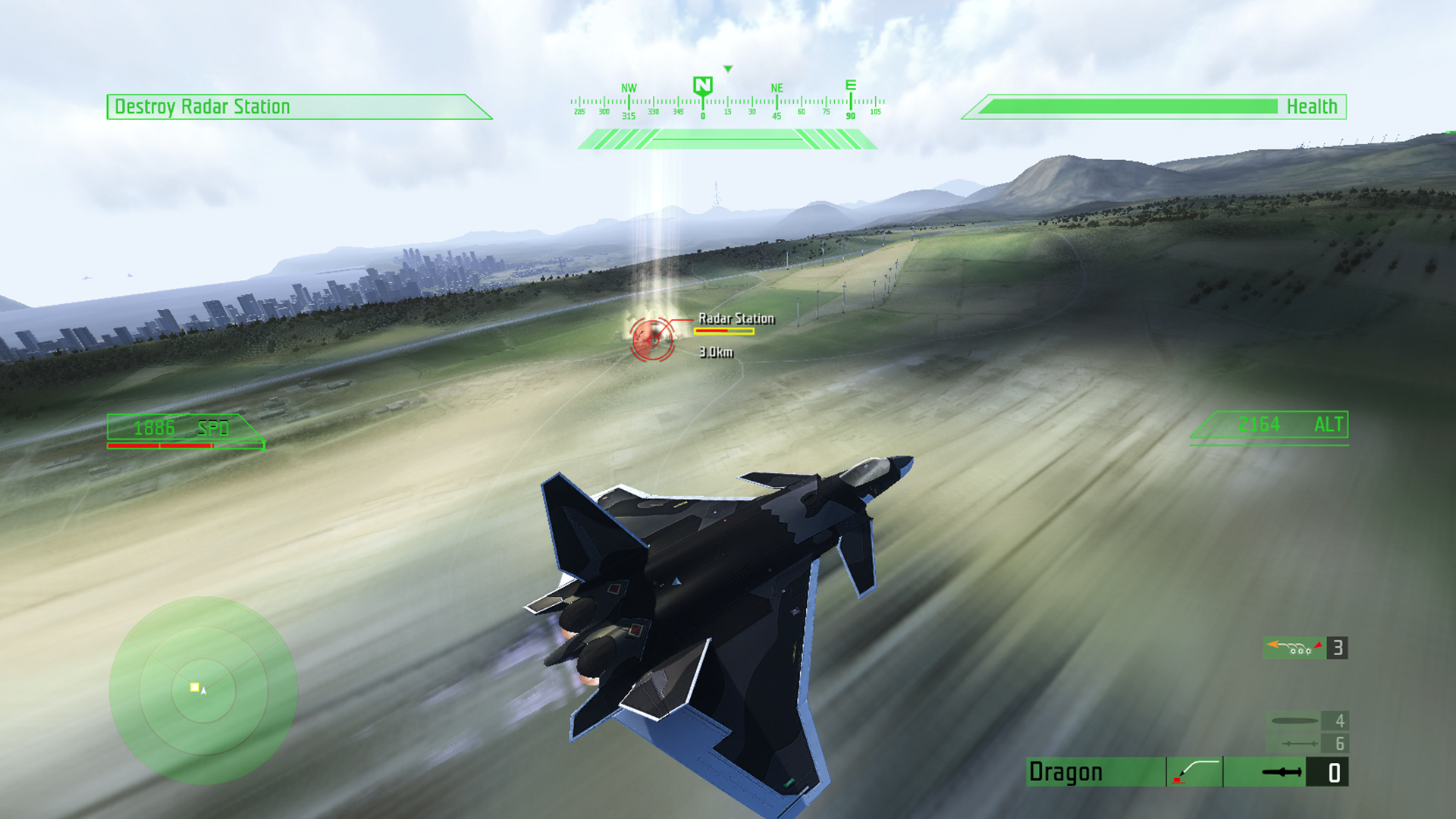 Xbox 360
MediaType
DVD-ROM
VideoModes Supported
HDTV1080i, HDTV1080p, HDTV720p
SoundCapabilities
DolbyDigital
InputDevices Supported
CommunicatorHeadset, FlightStick
Multiplayer Game Modes
Co-Op, Team
Numberof Offline Players
1Player
Numberof Online Players
2-16Players
Numberof Players: Co-Op
2-4Players
Xbox/Windows Live
Achievements, OnlineMultiplayer, VoiceChat
Notes
92 KB to save game.