Tetris Evolution (PAL)(NTSCU)
Download:
https://linkprotect.org/download.php?=5310e243074db7ec79e9b16778dc1633/Tetris.Evolution.(PAL)(NTSCU)-XBOX360ISO.net.rar.html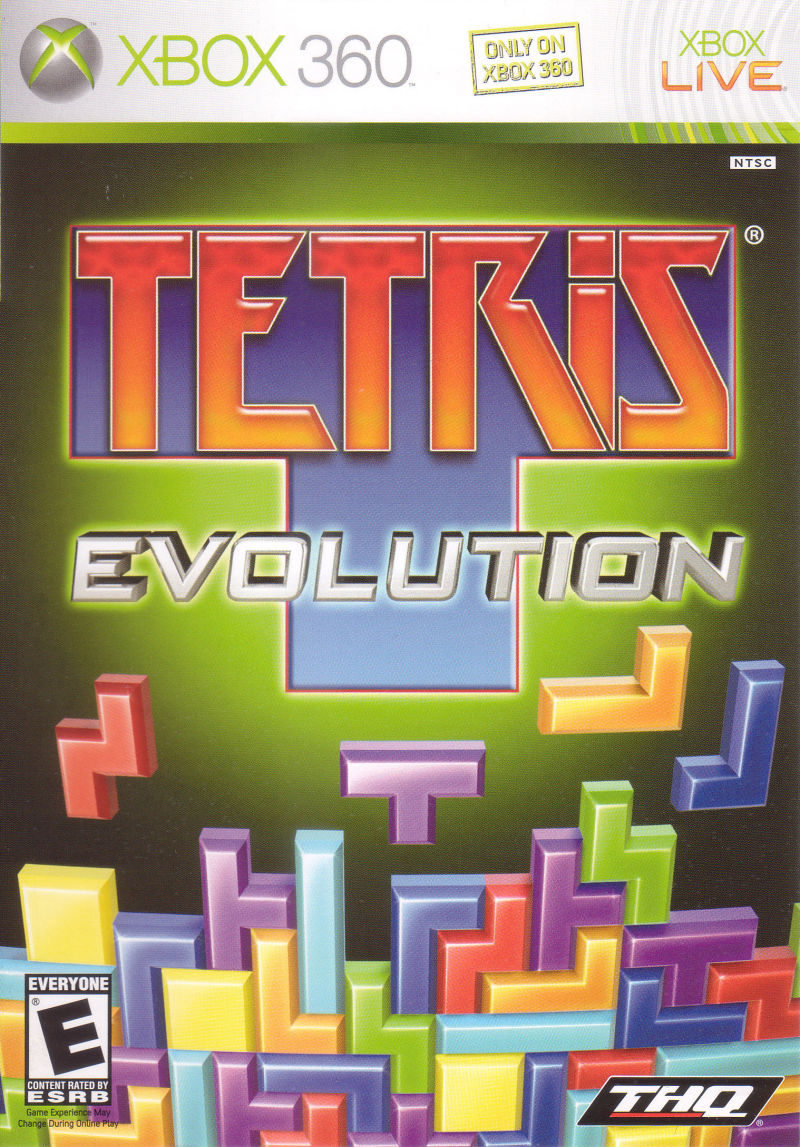 Published by
THQInc.
Developed by
MassMedia,Inc.
Released
Mar 19, 2007
Platform
Xbox 360
ESRB Rating
Everyone
Genre
Action, Puzzle
Perspective
Sideview
Visual
Fixed/flip-screen
Gameplay
Fallingblockpuzzle
Interface
Directcontrol
Tetris Evolution is one of the many officially-licensed Tetris games. The game features seven game modes, several of which return from Tetris Worlds.
Marathon – Standard, timeless Tetris, where the goal is to clear as many lines as possible.
Ultra – Try to earn as many points as possible in a timed game.
Cascade – Clearing lines can cause placed pieces to fall, potentially clearing more lines for big points.
Race – Clear a set number of lines as quickly as possible.
Score – Reach a designated score as quickly as possible.
Hotline – Clearing specific highlighted lines will earn bonus points.
Go Low – The lower the stack is, the more points are gained from clearing a line.Also included are both local multiplayer and online play over Xbox Live for up to four players. There are also a variety backgrounds and BGM to choose from.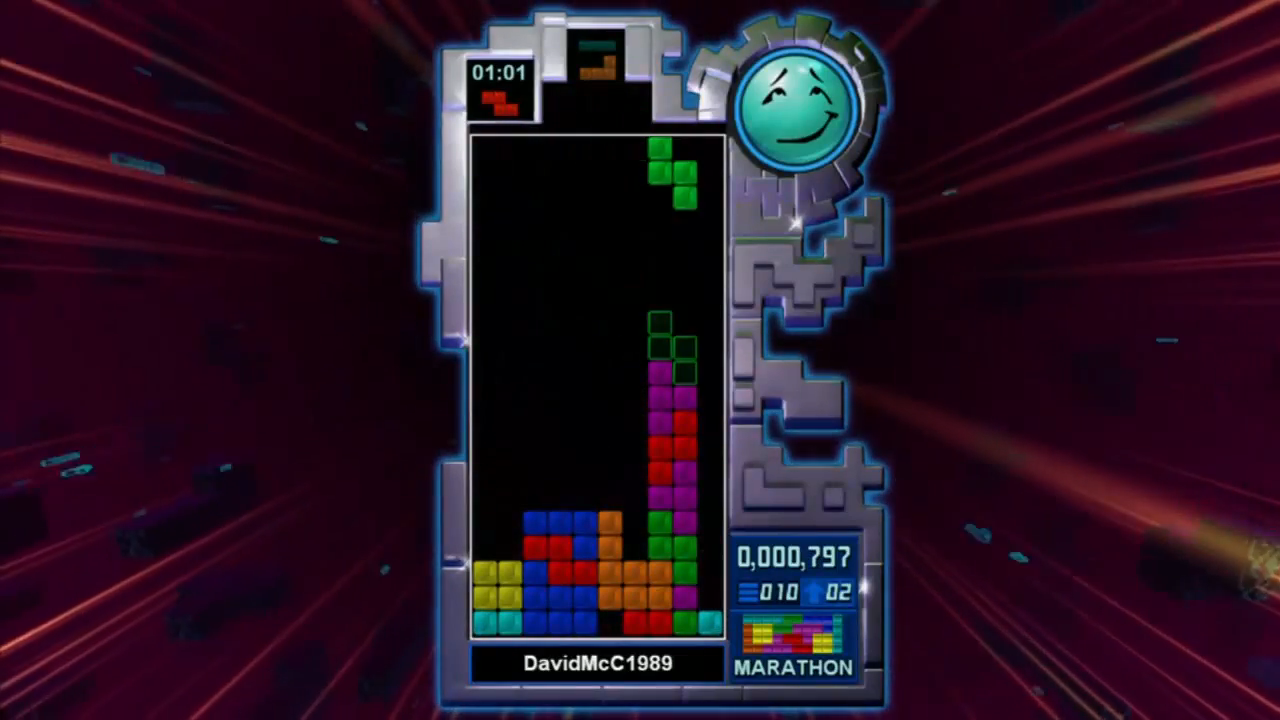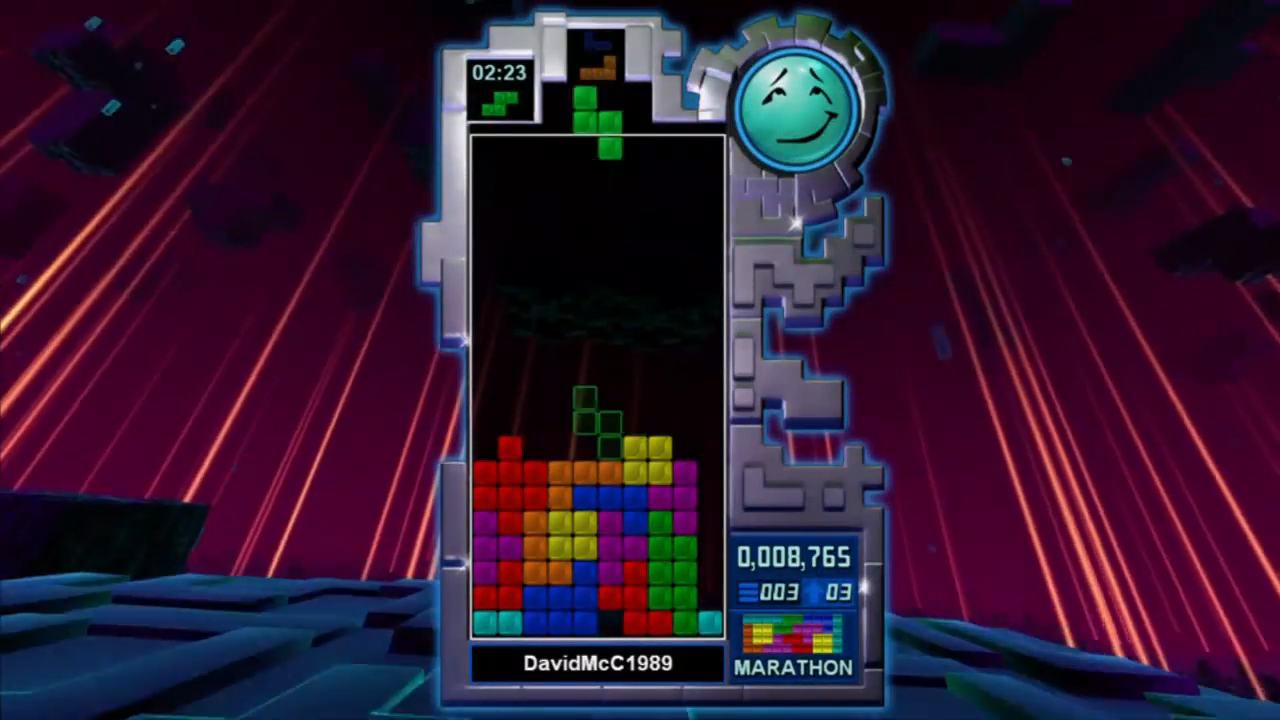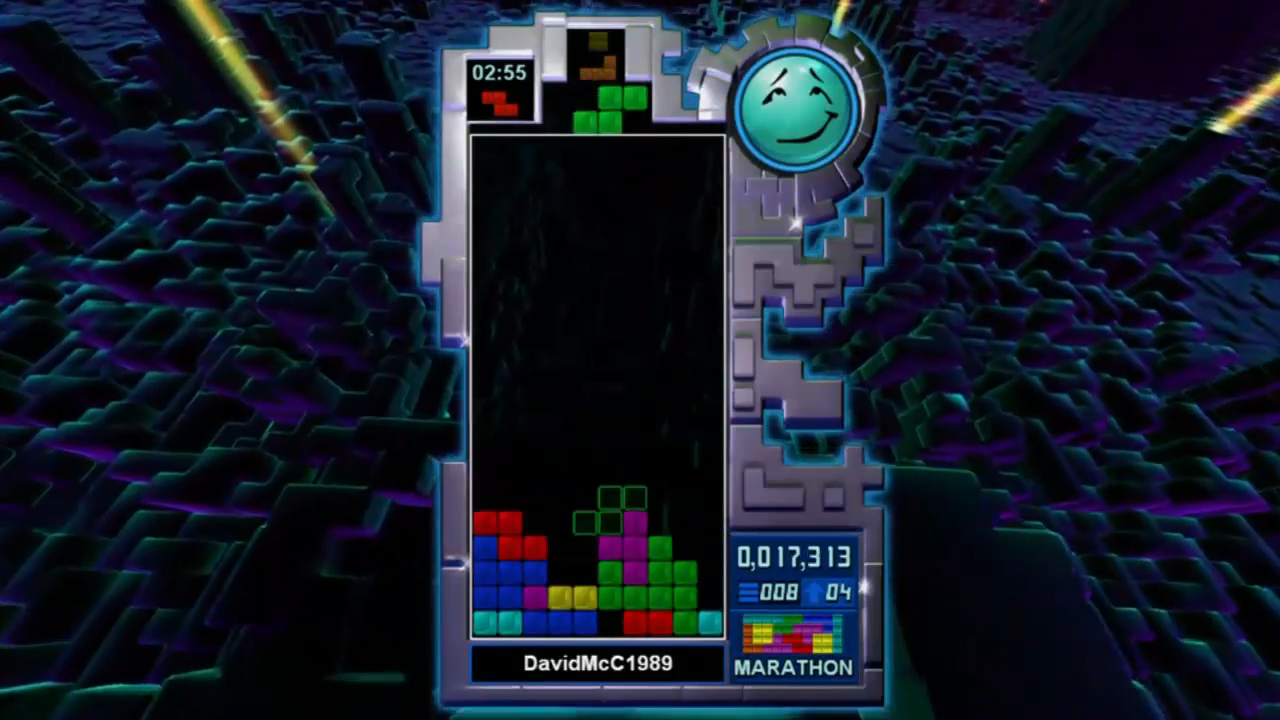 Xbox 360
MediaType
DVD-ROM
VideoModes Supported
HDTV1080i, HDTV1080p, HDTV720p
Numberof Offline Players
1-4Players
Numberof Online Players
4Players
Numberof Players: Co-Op
2-4Players
Xbox/Windows Live
Achievements, ContentDownload, OnlineMultiplayer, Scoreboard/Leaderboard, VoiceChat