The Black Eyed Peas Experience (RF)(Kinect)
Download:
https://linkprotect.org/download.php?=d5475af75468af1458ca71d1be516be1/The.Black.Eyed.Peas.Experience.(RF)(Kinect)-XBOX360ISO.net.rar.html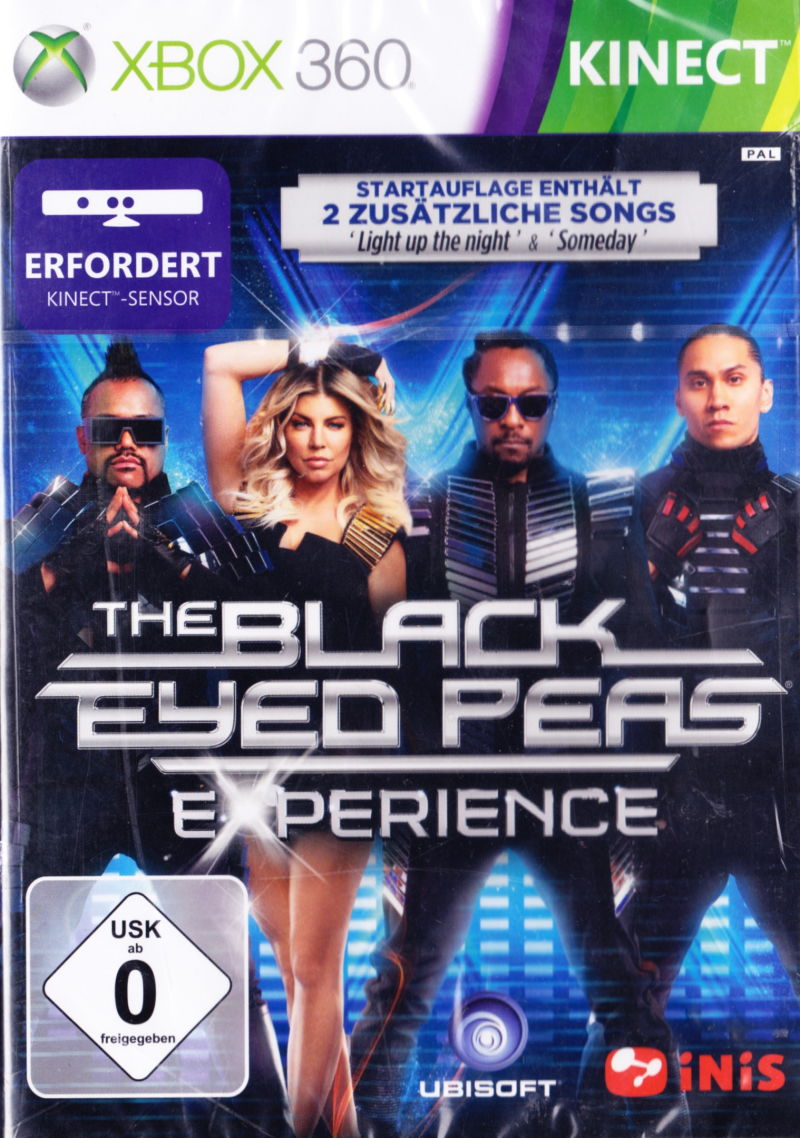 Published by
Ubisoft,Inc.
Developed by
iNiScorporation
Released
Nov 08, 2011
Official Site
The Black Eyed Peas Experience
Platform
Xbox 360
Genre
Action
Perspective
3rd-person(Other)
Gameplay
Music/rhythm
The Black Eyed Peas Experience is Kinect dancing game which exclusively features music tracks by the pop band The Black Eyed Peas. The player builds an avatar which then dances together with the band: the player needs to match the band's dance moves; a graphical representation of the required move is also shown on the screen as pictogram. While it is not possible to completely fail a song, from time to time a single band member poses a challenge which rewards customization items when met. The four band members face the player and the avatar faces the band and the player's movements are directly transferred to the avatar.
Besides the normal dance mode in which the player can choose one of the available songs, there is also the Dancing Deluxe career mode which basically serves as tutorial. Here each song is broken down into three parts which can be learned separately and the player can also activate a dance coach (basically a slow motion mode). The player can also create new choreographies with the available move list. Multiplayer allows two people to dance and two others to sing.
The track list:
The Best One Yet (The Boy)
Boom Boom Pow
Cali to New York (feat. De La Soul)
Disco Club
Don't Lie
Don't Phunk with My Heart
Don't Stop the Party
Dum Diddly
Everything Wonderful (feat. David Guetta)
Fashion Beats
Hey Mama
I Gotta Feeling
Imma Be
Imma Be (Fast Version)
Just Can't Get Enough
Let's Get It Started (Spike Mix)
Love You Long Time
Meet Me Halfway
My Humps
My Style (feat. Justin Timberlake)
Pump It
Rock That Body
Shut Up
Showdown
The Situation
Smells Like Funk
Take It Off
The Time (Dirty Bit)
Whenever
Three songs were only included for buyers of the first edition:
Light Up the Night
Someday
They Don't Want Music (feat. James Brown)
Additional songs are available as DLC (downloadable content).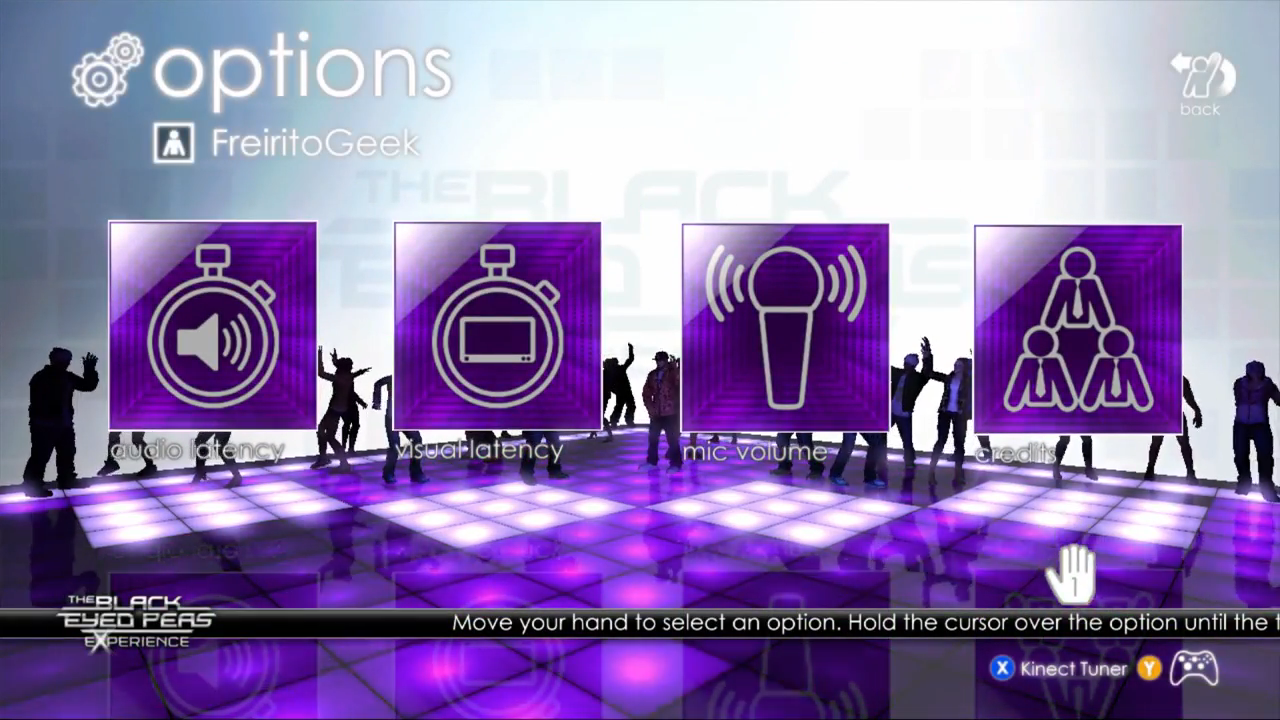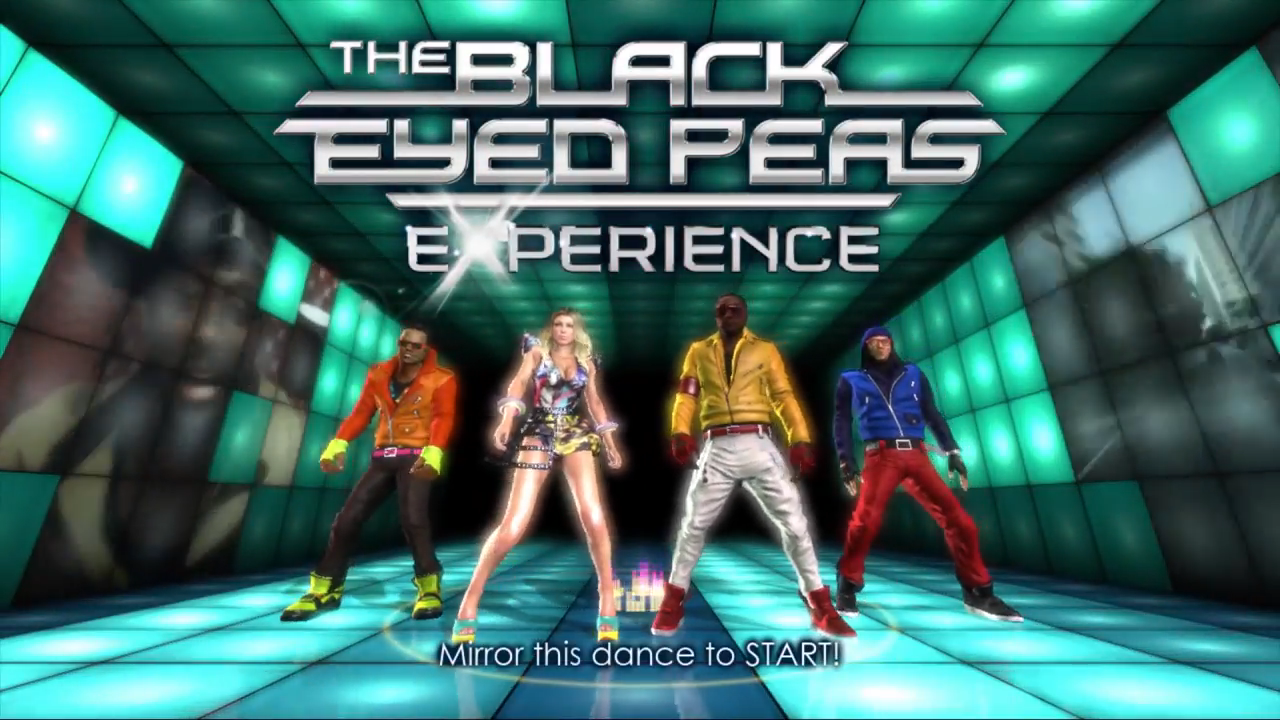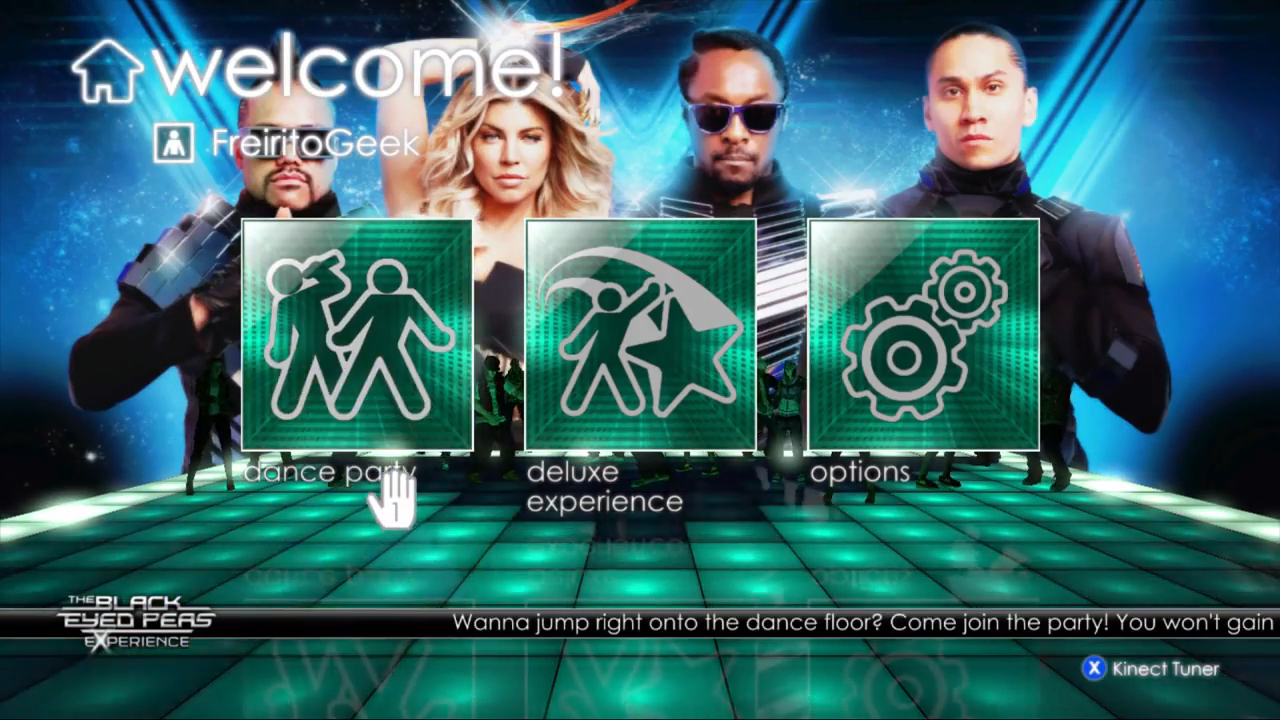 Xbox 360
MediaType
DVD-ROM
VideoModes Supported
HDTV1080i, HDTV1080p, HDTV720p
SoundCapabilities
DolbyDigital
InputDevices Required
KinectRequired
InputDevices Supported
Microphone
XboxKinect
1-4Players, 1Player, ActivityLevel:Active, Co-op2, UserGeneratedContent
Multiplayer Options
Same/Split-Screen
Multiplayer Game Modes
Co-Op
Numberof Offline Players
1-4Players
Numberof Players: Co-Op
2-4Players
Xbox/Windows Live
Achievements, ContentDownload, Scoreboard/Leaderboard
Miscellaneous Attributes
ActivityLevel:Active