Zumas Revenge (NTSCU)
Download:
https://linkprotect.org/download.php?=de49aa090a8b107e4944586d71f91a46/Zumas.Revenge.(NTSCU)-XBOX360ISO.net.rar.html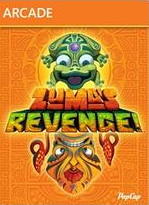 Published by
PopCapGames,Inc.
Developed by
PopCapGames,Inc.
Released
Jul 11, 2012
Also For
Android, iPad, iPhone, J2ME, Macintosh, Nintendo DS, Nintendo DSi, PlayStation 3, Windows, Windows Phone, Xbox One, Zeebo | CombinedView
ESRB Rating
Everyone
Genre
Puzzle
Perspective
Top-down
Visual
Fixed/flip-screen
Pacing
Real-time
Gameplay
Tilematchingpuzzle
Setting
NorthAmerica
Zuma's Revenge is the sequel to Zuma Deluxe. As in the previous game, the main goal is to clear a series of marble strings by matching three or more balls of the same color. The spheres roll on twisting tracks that occupy most of the screen, appearing from one side and moving towards the gaping mouth of a golden skull. The player controls a frog that is either stationed near the tracks or moving sideways at the bottom. The amphibian holds one of the colored balls in its open mouth, and a reserve one inside its body.
The main Adventure Mode is divided in sequential zones, each with several levels. The main objective of each level is to aim and shoot at the moving lines to make three-of-a-kind color matches and fill a meter at the top to finish. If three or more balls enter the exit hole, the player loses one life and the level has to be replayed. When all lives are spent, the whole zone has to be restarted from the latest automatic checkpoint, usually at mid-point.
Some of the spheres are marked with icons and have power-ups that can be activated with matches. The bomb explodes all the surrounding spheres, the reticule improves shot accuracy by giving temporary laser targeting sights to the frog, the rewind arrow pushes all the marbles backwards, the hand slowdowns movement for some seconds, the lightning bolt vaporizes all the balls of one color, the tri-shot fires three cannon balls that destroy anything in their path and the laser surgically removes single spheres. Some levels have pairs of lily pads, and the frog can jump between them to eliminate all the marbles.
A boss battle happens at the end of each zone, where the opponent is an idol mask that keeps moving sideways at the top. The frog moves at the bottom and has to hit the enemy with several spheres to defeat it, while at the same time matching the moving line of spheres to clear the field. Each boss has a different attack and defense strategy, throwing enchantment shots at the frog and putting obstacles and minions to block the area.
Besides Adventure Mode, there are three additional modes that are gradually unlocked as the levels are completed in the main game. In Challenge Mode, the objective is to achieve a high score under three minutes. The top meter is replaced by a bonus gauge that slowly fills with every match. When it is full, it transforms one of the spheres into a multiplier that gives bonus points after being matched. The Heroic Frog Mode is a harder version of Adventure Mode, with the spheres moving faster and with more color variations from the start. Iron Frog Mode is unlocked after finishing Adventure Mode, and is the hardest mode where the player has only one life available to complete ten difficult levels in sequence.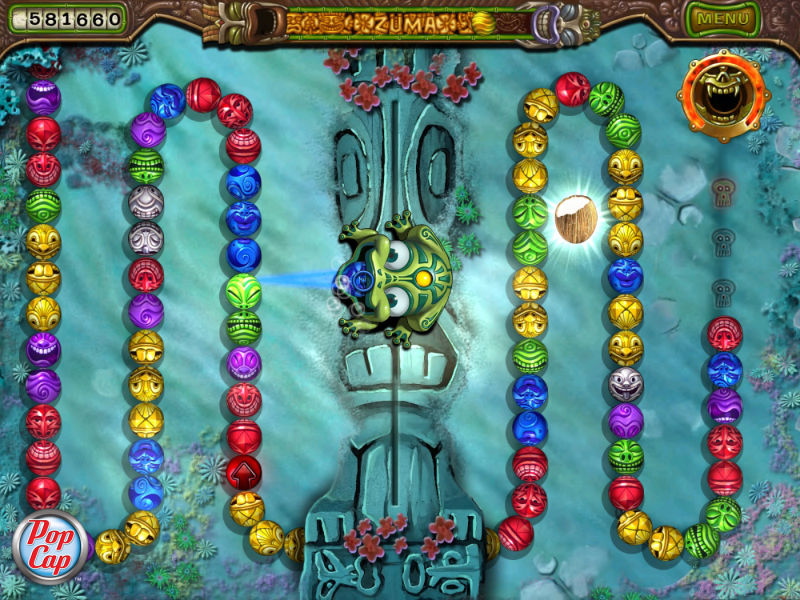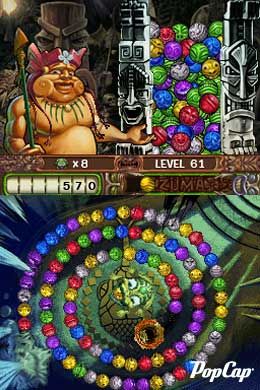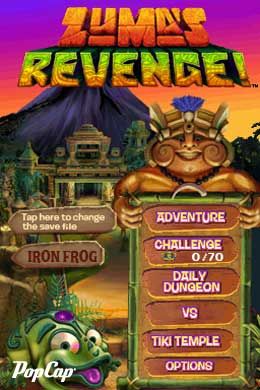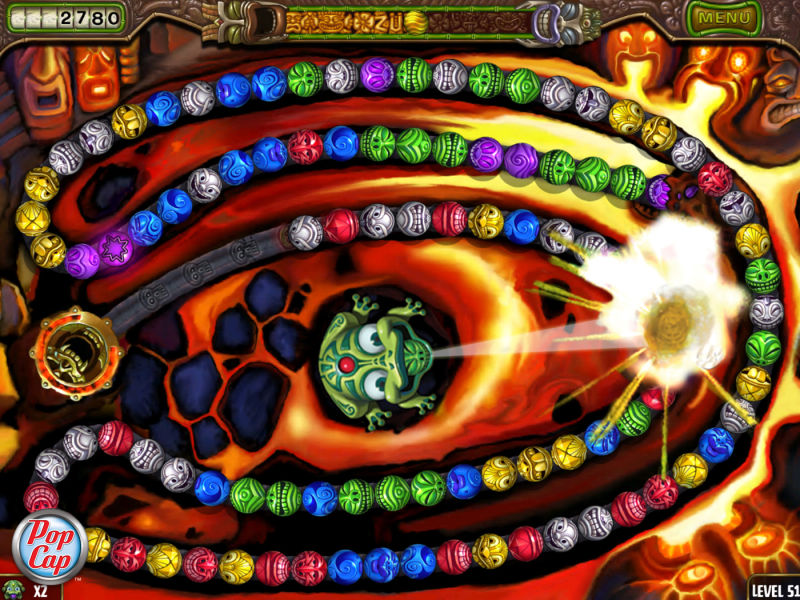 Xbox 360
MediaType
Download
Miscellaneous Attributes
XboxLiveArcade